How to Cover Money Podcast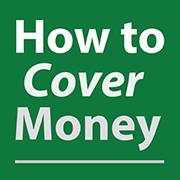 The "How to Cover Money" podcast series, produced by the Donald W. Reynolds National Center for Business Journalism, is designed specifically for journalists who want to cover business better on their beats.
With 19 episodes to date, the series covers such topics as:
· Localizing national business angles
· Reporting on small business
· Covering money in politics
· Reporting on millennials
· Working with editors
New episodes will be added beginning in February 2016 and run biweekly.
Subscribe to the Reynolds Center's podcast on iTunes, Soundcloud and Stitcher using the links below, and you'll be notified of new episodes as they come out.
The Reynolds Center is part of the Walter Cronkite School of Journalism and Mass Communications at Arizona State University. Visit us at businessjournalism.org.