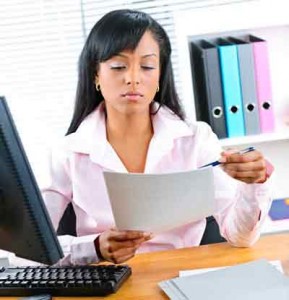 The free webinar, "Business Editing in Depth — 10 Things You'd Better Know," was originally presented on May 1, 2012.
Merrill Perlman, former director of copy desks at The New York Times and current adjunct assistant professor at the Columbia Graduate School of Journalism, lead this one-hour training on business-editing tips and pitfalls to avoid.
Perlman presented a breakout session by the same name at the American Copy Editors Society's annual conference on April 13, 2012.
WHAT YOU WILL LEARN:

What does the International Monetary Fund do? How about the World Bank? Why do we care?
What's the difference between the national debt and the deficit? How are they related?
What makes a company an Inc., a Co., or an LLC?
What does the Securities and Exchange Commission really do? What powers does it have?
And more, including how to translate business jargon into understandable terms.
This training builds on a March 29, 2011, webinar with Chris Wienandt, business copy chief for The Dallas Morning News.  Wienandt also taught a session on 15 Red Flags at last year's ACES conference.
YOUR INSTRUCTOR

Merrill Perlman spent 25 years at The New York Times in jobs which included business copy editor, manager of staff editor recruiting, managing editor of the New York Times News Service, and director of copy desks. She is an adjunct assistant professor at the Columbia Graduate School of Journalism and writes the Language Corner column for the Columbia Journalism Review.
SELF-GUIDED LESSON
Take a look through the resources below. At your own pace, you can walk through the self-guided lesson on business-editing basics.
Session recording
PowerPoint presentations