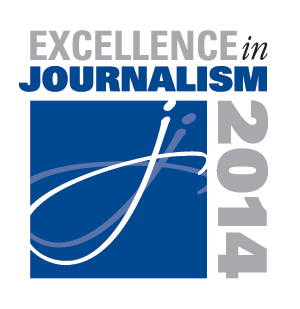 You've heard about journalists and personal branding for a few years.
And if you're like most journalists, you thought: Oh, that's just a buzz phrase. Isn't branding just marketing? Isn't branding just selling out?
Some of that is true, but the reality is that you are branding yourself, whether intentionally or not. You are creating your brand.
This session explores ways you can grab the wheel and take control. Bring a laptop or tablet and get started fine-tuning your brand.
This training session is part of the 2014 Excellence in Journalism Conference. Conference registration is required. | Register for EIJ here.
WHAT YOU WILL LEARN
How to identify what your brand is now
Ways other journalists manage their online images
How to better leverage social media (including where you need to be—and where you don't)
How to get started: Identify your strengths, know your goals
How to determine your personal brand promise
Practical ways to take charge of your image online
YOUR INSTRUCTOR
Robin J. Phillips joined the Reynolds Center in August 2009, after working as online community manager for azcentral.com, the Web site of The Arizona Republic in Phoenix.
She has also served as deputy business editor at The Republic and Newsday, as well as editor for BusinessWeek Online's small business channel.
Robin teaches a course on the Business & Future of Journalism at the Cronkite School of Journalism and Mass Communications, was an adjunct professor of new media at Columbia University Graduate School of Journalism in New York and has presented at various journalism organizations on the use of social media as a reporting tool.
ABOUT THE PROGRAM
This training session is sponsored by the Donald W. Reynolds National Center for Business Journalism.
For more information about the Reynolds Center, please call 602-496-9189.


Want the best tips and story ideas from the Reynolds Center in your mailbox every month? Sign up for our monthly newsletter!