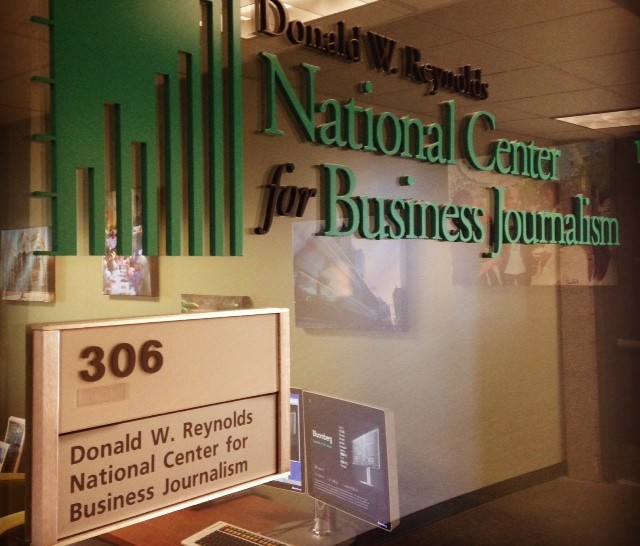 The Reynolds Center is delighted announce the journalists and professors who will take part in Reynolds Week 2015. The program takes place Jan. 5-7, at the Walter Cronkite School of Journalism and Mass Communication in Phoenix.
Reynolds Week is divided into two parts. The Strictly Financials seminar offers journalists a deep dive on a variety of money-related topics. The Business Journalism Professors seminar offers guidance to professors who are teaching business journalism or who plan to incorporate money themes in existing courses.
Each participant receives a fellowship valued at $1,500, covering tuition, hotel accommodations and meals. This year's class includes 15 Strictly Financials fellows and nine Business Journalism professors.
This year's fellows are:
Strictly Financials|
Lauren Abdel-Razzaq, The Detroit News, Detroit, MI
Ben Bergman, Southern California Public Radio, Pasadena, CA
Nirmala Bhat, U-T San Diego, San Diego, CA
James Briggs, Baltimore Business Journal, Baltimore, MD
Nicole Collins, Business Journal News Network, Syracuse, NY
Molly Dill, BizTimes Media, Milwaukee, WI
Terri Langford, The Texas Tribune, Austin, TX
Celeste LeCompte, Nieman Foundation/Reynolds Fellow, Cambridge, MA
Issa Mansaray, The Africa Paper, Brooklyn Center, MN
Lourdes Medrano, Freelance, Tucson, AZ
Erin Negley, Reading Eagle, Reading, PA
Lauren Ohnesorge, Triangle Business Journal, Raleigh, NC
Sarah Scully, Houston Chronicle, Houston, TX
Yvonne Villarreal, Los Angeles Times, Los Angeles, CA
Andrea Vittorio, Bloomberg BNA, Arlington, VA
Business Journalism Professors|
Andrew Cassel, Reynolds Visiting Professor, Penn State University
Michael Giusti, Loyola University of New Orleans, New Orleans, LA
Paul Glader, The King's College, New York, NY
Gary Guffey, Johnson C. Smith University, Charlotte, NC
Thomas Hrach, University of Memphis, Memphis, TN
Jay Seidel, Fullerton College, Fullerton, CA
James Tennant, Mount Royal University, Calgary, Alberta, Canada
Venice Wagner, San Francisco State University, San Francisco, CA
Janine Weisman, Roger Williams University, Bristol, RI
The Reynolds Center is based at the Walter Cronkite School of Journalism and Mass Communication at Arizona State University. We are funded through grants from the Donald W. Reynolds Foundation, based in Las Vegas.