The free workshop, "Dig Deeper: Ratios and Red Flags in Financial Statements," took place Sept. 27, 2012.
If you've been covering public companies for a while, you've probably written your share of stories about earnings and sales growth. And you've skimmed a myriad of SEC filings, hoping you haven't missed some juicy story.
These sessions will give you new tools to analyze companies' financial statements and the SEC filings known as the 10-K and 10-Q.
You'll be able to dig deeper, analyze cash flow, utilize ratios and identify red flags. In short, you'll be able to come up with more enterprising stories on the companies you cover.
WHAT YOU WILL LEARN
How to analyze cash flow
How to use ratios to monitor the financial health of the companies you cover
At least four red flags in Form 10-Qs that can result in good stories
At least four red flags in Form 10-Ks that can result in good stories
YOUR INSTRUCTORS
Named chief of client relations for Bloomberg News earlier this year, Tom Contiliano has reported directly to Bloomberg's editor-in-chief since 2008 on financial and operational matters. He speaks internally and externally on global accounting topics and has appeared regularly on Bloomberg Television.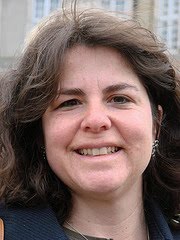 Michelle Leder launched Footnoted.com (originally Footnoted.org) in 2003 to take "a closer look at the things that companies try to bury in their routine SEC filings," according to the website. Its launch coincided with the release of her book, Financial Fine Print: Uncovering a Company's True Value. Morningstar bought the site in 2010, but Leder bought it back in 2012.
SELF-GUIDED LESSON
Check out the resources below. At your own pace, you can walk through the self-guided lesson on tips for digging deeper into SEC filings.
Session recordings
PowerPoint presentation