1. FOIA Machine
FOIA Machine is a website that helps you speed up and simplify the process of submitting a Freedom of Information Access request. It hosts the standard freedom of information forms on its website so all you have to do is fill them out and hit submit. You can also track the progress of your requests through the site.
2. TileMill
TileMill is a program that lets you create attractive, interactive maps to include in your reporting. These embeds can help you add another layer of interactivity to your stories and create a more meaningful experience for your audience.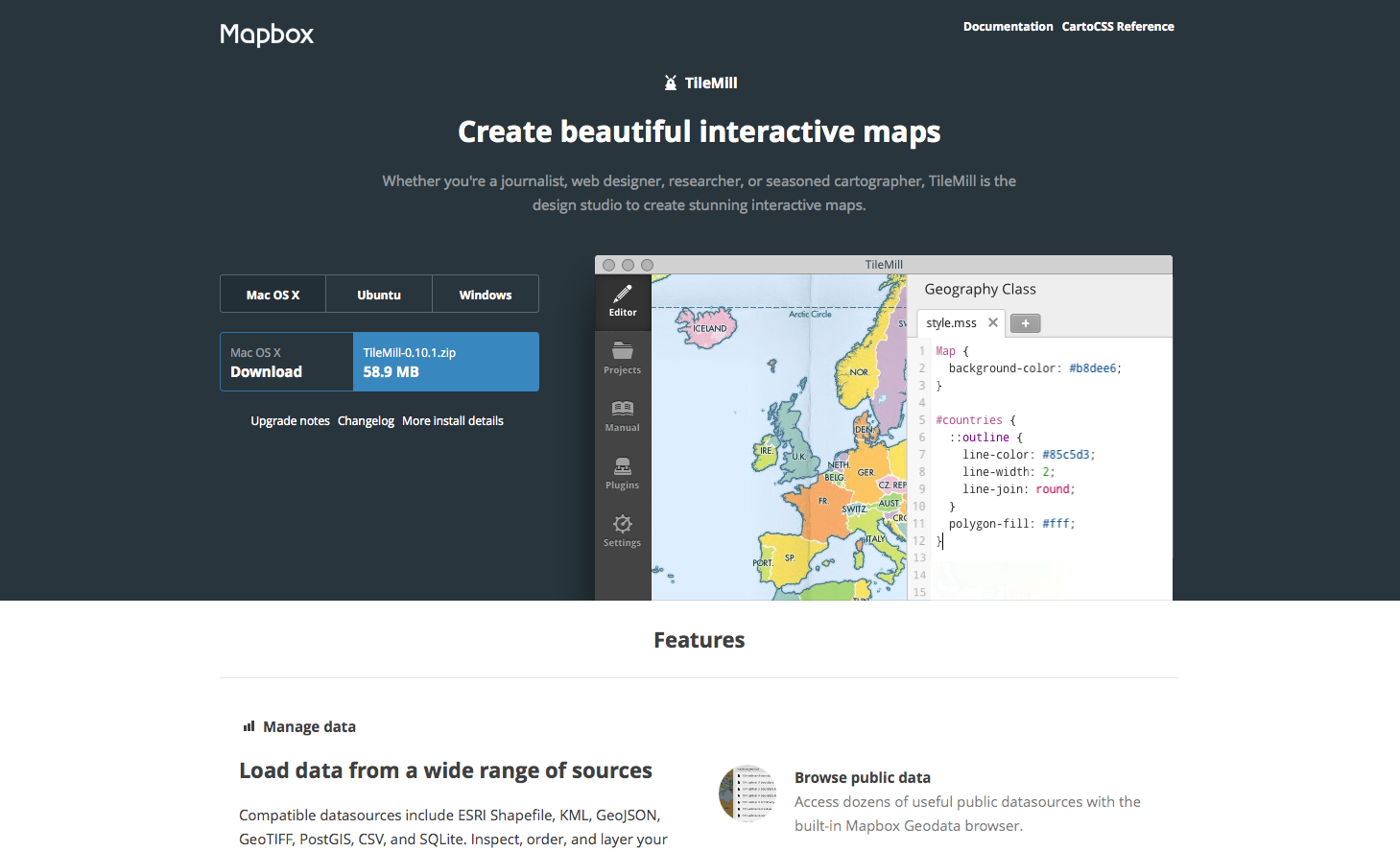 3. Atavist
Atavist helps you make magazine-style multimedia stories. You can add videos, images or parallax media to your articles, include pull quotes and sidebars, and more. The story platform adds elegance to digital reporting that can keep your audience engaged and interested. It is free to create a basic account that allows you to create stories and publish them on Atavist's website, but in order to get access to more powerful developer tools and push the content to your own website, there is a monthly fee (paid plans range from $8 to $250 per month).
4. Facebook Mentions
Facebook Mentions is an app that allows journalists and celebrities to live-stream to their followers, host Q&A events, and share not only across Facebook but also on Twitter and Instagram. The real benefit of the app is that it allows you to broadcast to your existing audience on Facebook. The caveat: It's only available to those who have verified Facebook accounts.
5. HemingwayApp
High-quality writing is crucial to retaining an audience. The HemingwayApp is all about making your writing the best it can be. It contains an online proofreader that shows you spelling and grammar errors. Beyond mere grammar, the app can improve the clarity and readability of your writing. It will tell you if certain sentences are difficult to read as well as the average reading level your audience will need to understand your writing. A desktop app version is $9.99.